The 2014 Canadian National Soaring Championships, hosted by SOSA Gliding Club in Rockton, Ontario, wrapped up on Saturday, July 5th after four official contest days. The weather did not cooperate for much of the contest, but the pilots did get four days of flying in after extending the contest an extra day. Despite the poor weather for much of the contest, the four days that were flown saw great conditions and speeds of over 100 km/h in the FAI class for all four official contest days.
A huge congratulations to Jerzy Szemplinski, winner of the FAI Class and Anthony Kawzowicz, winner of the Club Class. Congratulations are also extended to all pilots that flew in the Nationals for a safe contest and four days of exciting racing. And a huge thank you to SOSA Gliding Club for putting on a great contest!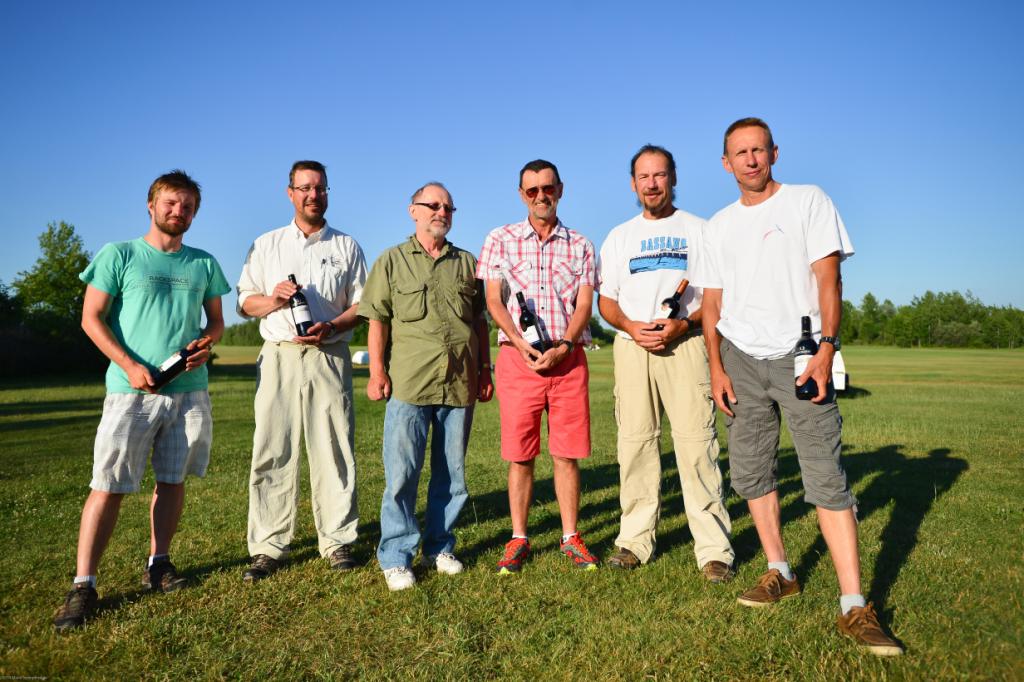 Top Pilots - 2014 Nationals

Chris Wiercioch - 2nd place Club Class
Roger Hildesheim - 3rd place Club Class
Anthony Kawzowicz - 1st place Club Class
Jerzy Szemplinski - 1st place FAI Class
Dave Springford - 2nd place FAI Class
Sergei Morozov - 3rd place FAI Class
The final scores for the 2014 Nationals can be found here
Click here to see some great photos from the 2014 Nationals courtesy of Colin Batin
York Soaring Association with support from the Soaring Association of Canada will host the 2014 Ontario Provincial Gliding Championships
Contest Director: Ed Hollestelle
Contest Manager: Patrick McMahon
Weather: Tony Firman
Practice Dates: July 31, August 1
Contest Dates: August 2 - 5
Rain Dates: August 9 and 10
Registration: $75 if registered by July 21, $85 up to Contest Day 1
Make use of York's 9 runways, great airspace options, modern clubhouse, camping opportunities and evening events (BBQs, drive in movie night).
Register today at http://provincials.yorksoaring.com
We look forward to delivering a safe, entertaining and fair contest for all level of pilots (including a novice / Mud Bowl class with enough interest). The website and other branding assets will be available to any club who may wish to host the Provincials going forward and not have to re-create digital assets.
Today's scores have now been posted on the internet: http://t.co/mavd4MrtQF

— SOSA Gliding Club (@SOSAglidingclub) July 5, 2014
Today's contest day has again been scrubbed due to weather, but the contest has been extended a day to include Saturday.

— SOSA Gliding Club (@SOSAglidingclub) July 3, 2014