Two years ago, the FAI put together a special committee to examine woman in air sports and explore ways to increase female membership in air sports. The committee focused specifically on woman in gliding, which is fortunate for us and they put together a white paper to share the results of their research. The white paper shares insight and experience from Canada with York Soaring receiving an honorable mention. The white paper is an excellent read and all clubs could benefit from the information contained in the white paper. The white paper has been posted on the SAC website can be downloaded from the following link.

 

The 2015 Canadian National Soaring Championships will be held at Olds/Netook Airfield in Alberta from June 10 - 19 with practice days on June 8 & 9.

Olds/Netook Airfield is located 45 minutes north of Calgary and is one of the sites used by the Air Cadets for familiarization flying.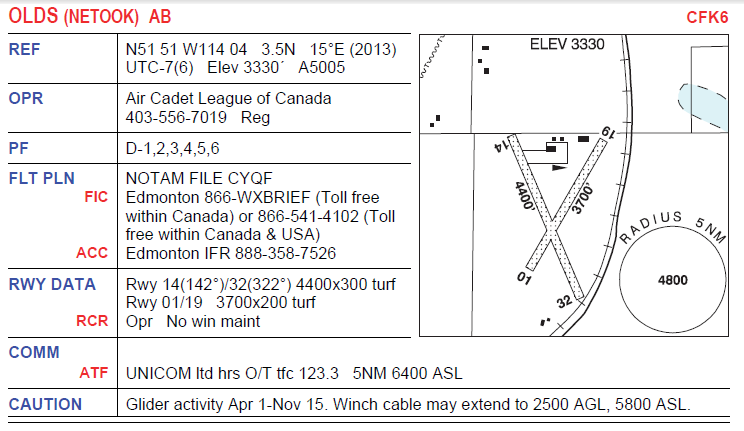 A website with all the details will be launched shortly. In the meantime, you can follow us on Facebook at Canadian National Soaring Competition 2015.
In cooperation with the
Soaring Association of Saskatchewan
Is pleased to host the
Soaring Association of Canada's
70th Annual General Meeting
Saturday March 28, 2015
Aviation Education Center, Saskatoon Airport
Registration - $25.00 includes coffee & luncheon
09:30 – Registration, Meet and Greet, Displays
11:00 – Annual General Meeting
12:00 - Awards Luncheon
13:30 – Workshop Sessions
18:00 – Park Town Hotel South Dining Room
19:00 – Dinner – Buffet - $21.95 (19.95 senior) plus gratuity and tax
Keynote Speaker - Young Aerobatic Pilot Stefan Trischuk, Star of the Discovery Channel Program AIRSHOW
Block of rooms reserved at Park Town Hotel
Hotel Room Rate - $159 Queen Room (reserve by Feb 28)
Delegates ask for SAC delegate room block
Watch the SAC website and forum for more information
Come for the meeting, plan a day or two to visit the
fastest growing city in Canada!
Where: Edmonton Soaring Club, Chipman Alberta
When: Friday, August 22 2014 - Friday, August 29 2014
Who is Eligible: Licensed glider pilots under 26 years of age. Due to aircraft and instructor limitations, only seven (7) applicants will be accepted.
Accommodations: Bring a tent and stay on the field, or use our bunkhouse. Shower and kitchen facilities are provided in the clubhouse so that cooking is easy. Rides may be available into Edmonton, Chipman, Vegreville, or Lamont for groceries. Nearby Chipman also has a restaurant if rides are available from local members.
Transportation: ESC's volunteers will be available to pick attendees up from Edmonton if pilots come via bus or airline. Prior arrangements are required.
Cost: Camp registration fee is $50 non-refundable. Tow fees are standard at $14/1000 feet. Glider rental fee is significantly reduced to $0.60/min. GST not included.
Course Opportunities: The Blanik L-23, the Puchacz, the Blanik L-33, the PW-5, and ASW-15 (only for experienced pilots) are available for rental. Attendees will also have the opportunity to receive training in the following activities:
1. Heavy emphasis on pilot decision-making in all aspects of flight and ground operations.
2. Transition to higher performance aircraft. Your training will start in the L-23 and Puchacz. Pilots showing excellent decision-making and flying skills may be allowed to solo in the single-seat gliders.
3. Land-out procedures.
4. Advanced thermalling techniques, collision avoidance.
5. Cross-country soaring equipment, techniques, and options.
6. Emergency parachute procedures.
7. Composite glider construction methods, rigging, and derigging
Questions and Comments: Please contact the club if you have any questions or comments: This email address is being protected from spambots. You need JavaScript enabled to view it. and put "Junior Camp" in the subject.
Note: All applications must be received by August 15, 2014. Registration will be on a first-come, first serve basis.
The SAC Board would be interested in hearing from individuals that would have an interest in taking on the editing duties of SAC website. Tasks would include keeping content fresh and up to date by seeking out interesting articles and news, keeping the documents in order and updating links or other information that requires updating over time. The web editor would also work to build new content for the website over time and would also involve keeping the SAC twitter feed churning with interesting content.
No specific skills are required other than proficiency with a computer and keenness to learn as much of the technical aspects can be learned by an individual with a certain amount of training and hands on work.
If you feel you would be a good candidate for this position or if there is an individual at your club that you feel would make a good candidate, please send Jay Allardyce a note at This email address is being protected from spambots. You need JavaScript enabled to view it..
The 2014 Canadian National Soaring Championships, hosted by SOSA Gliding Club in Rockton, Ontario, wrapped up on Saturday, July 5th after four official contest days. The weather did not cooperate for much of the contest, but the pilots did get four days of flying in after extending the contest an extra day. Despite the poor weather for much of the contest, the four days that were flown saw great conditions and speeds of over 100 km/h in the FAI class for all four official contest days.
A huge congratulations to Jerzy Szemplinski, winner of the FAI Class and Anthony Kawzowicz, winner of the Club Class. Congratulations are also extended to all pilots that flew in the Nationals for a safe contest and four days of exciting racing. And a huge thank you to SOSA Gliding Club for putting on a great contest!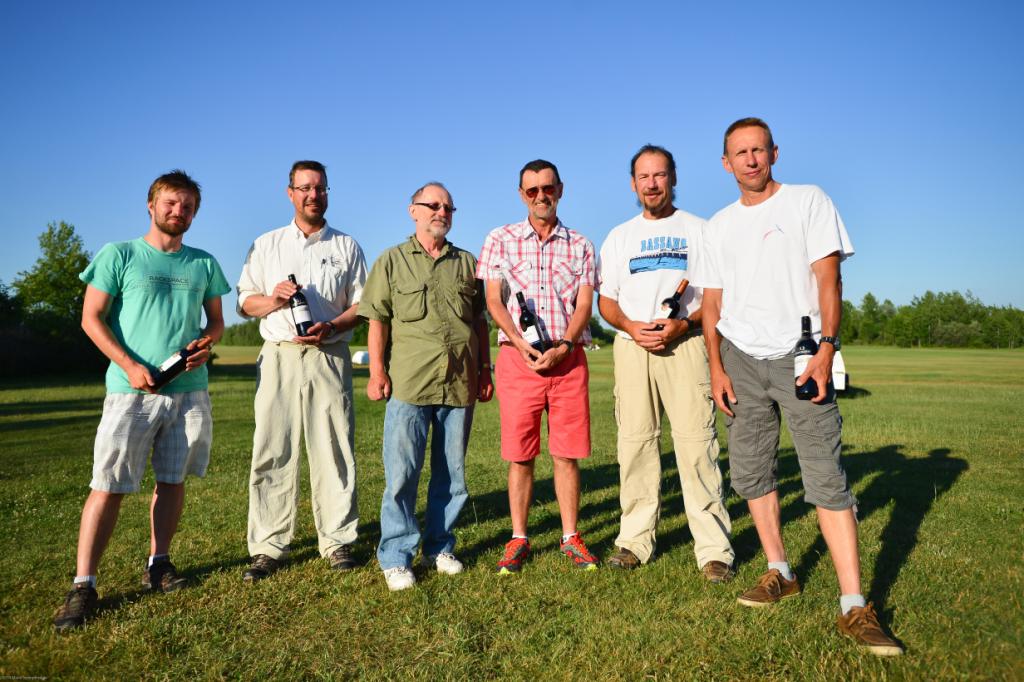 Top Pilots - 2014 Nationals

Chris Wiercioch - 2nd place Club Class
Roger Hildesheim - 3rd place Club Class
Anthony Kawzowicz - 1st place Club Class
Jerzy Szemplinski - 1st place FAI Class
Dave Springford - 2nd place FAI Class
Sergei Morozov - 3rd place FAI Class
The final scores for the 2014 Nationals can be found here
Click here to see some great photos from the 2014 Nationals courtesy of Colin Batin